SoMad is proud to present FOGO! an exhibition featuring Latinx artists in support of APIB (Brazilian's Indigenous People Articulation).
October 12 — November 12, 2020
FOGO!
Group Exhibition
Priscilla Aleman, Lucas Cesário, Jordan Corine Cruz, Luis A. Gutierrez, Jacinta Kaiser, Carla Maldonado, Jamie Martinez, Delfina Mun, Ibraim Nascimento, Rodrigo Oliveira, Lauren Noelle Oliver, Eduardo Palma, Marianna Peragallo, Lara Pinheiro, Alice Quaresma, Leonardo Ramadinha, Sara Aliaga Ticona, Athena Torri, Virginia Inés Vergara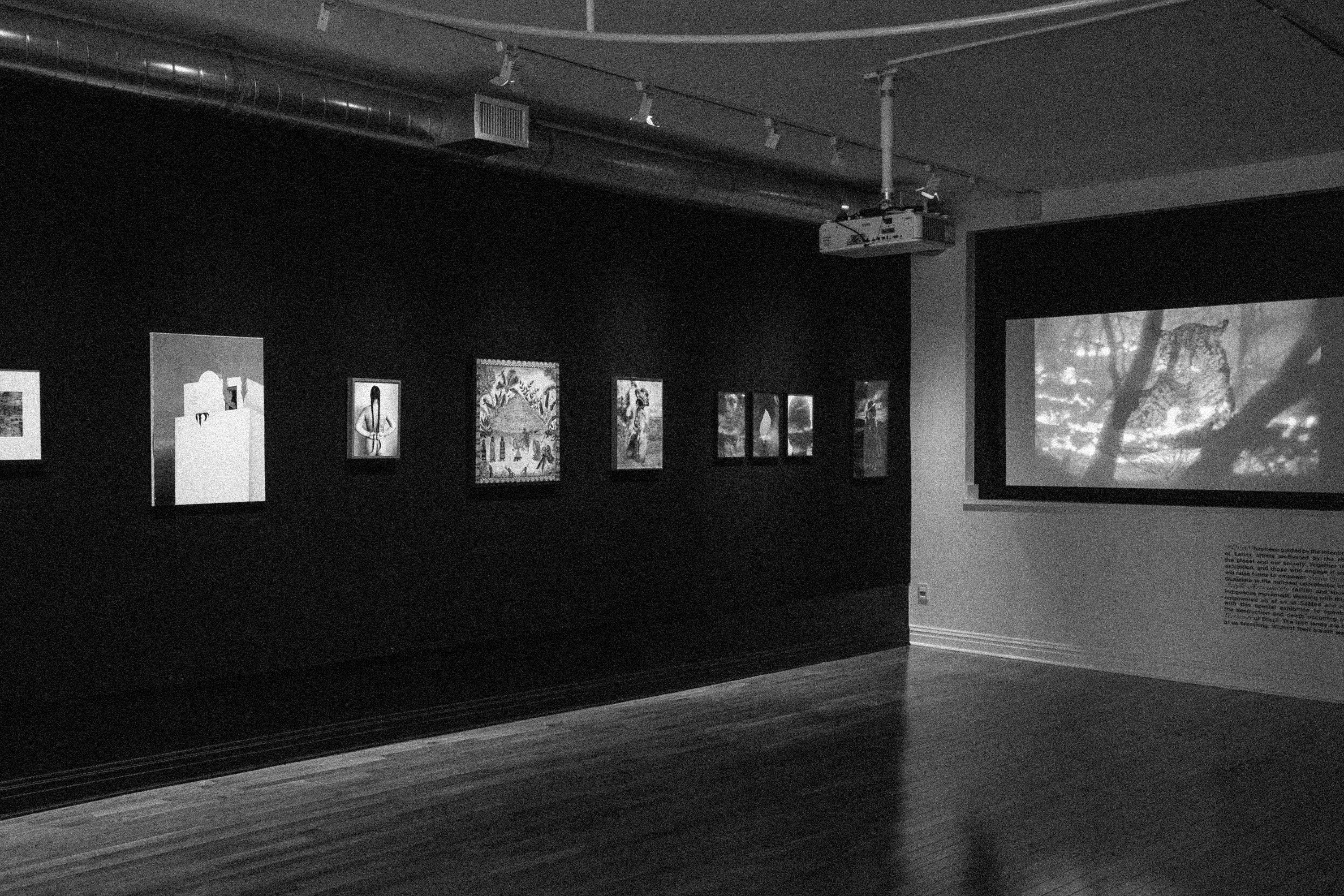 FOGO
October 12 - November 12, 2020
Explore
Fogo translates from Portuguese to fire, in reference to the fires ravaging the Brazilian rainforest and wetlands. Brazil's National Space Agency (INPE) identified that the number of Rainforest fires in 2020 have surged by 84%. The wetlands region alone have seen 50% more destruction than the fires currently consuming the North American West Coastline. The burning of the most biologically diverse habitat on the planet comes as a result of criminal exploitative actions led by president Jair Bolsonaro.
SoMad has united a community of artists and activists, embracing the power of art to affect social change, working to honor Latinx lives and territories, and bringing attention to those fighting for the Earth's survival. FOGO!  features artists originating from Argentina, Bolivia, Brazil, Chile, Colombia, Ecuador, Mexico and Puerto Rico. This exhibition celebrates the artists' heritage and culturally-informed stylistic expressions.
Inspired by the life and work of Brazilian Indigenous activist and leader of the Articulation of Indigenous Peoples of Brazil (APIB) Sônia Guajajara, the diverse group of Latinx artists featured in this show have come together to support the protection of the rainforest and wetlands. Guajajara is an active spokeswoman for the country's Indigenous movement and is on the frontline of the fight, resisting destruction and death, demanding environmental and social justice. SoMad and the artists are proud to invest the gallery commissions from this show to benefit APIB, so they may continue to protect and preserve crucial natural and social ecosystems in the Amazon. Art has institutionalized colonialist power structures for too long, it has appropriated and erased Latinx narratives globally, particularly within the United States of America. FOGO!  confronts oppressive systems - it is an act of resistance and a call for radical change, meant to embolden Latinx artists and remind the community of its resilience. 
FOGO!  sparks revelation.